Turning Furniture Aspirations into Digital Realities of Comfort and Elegance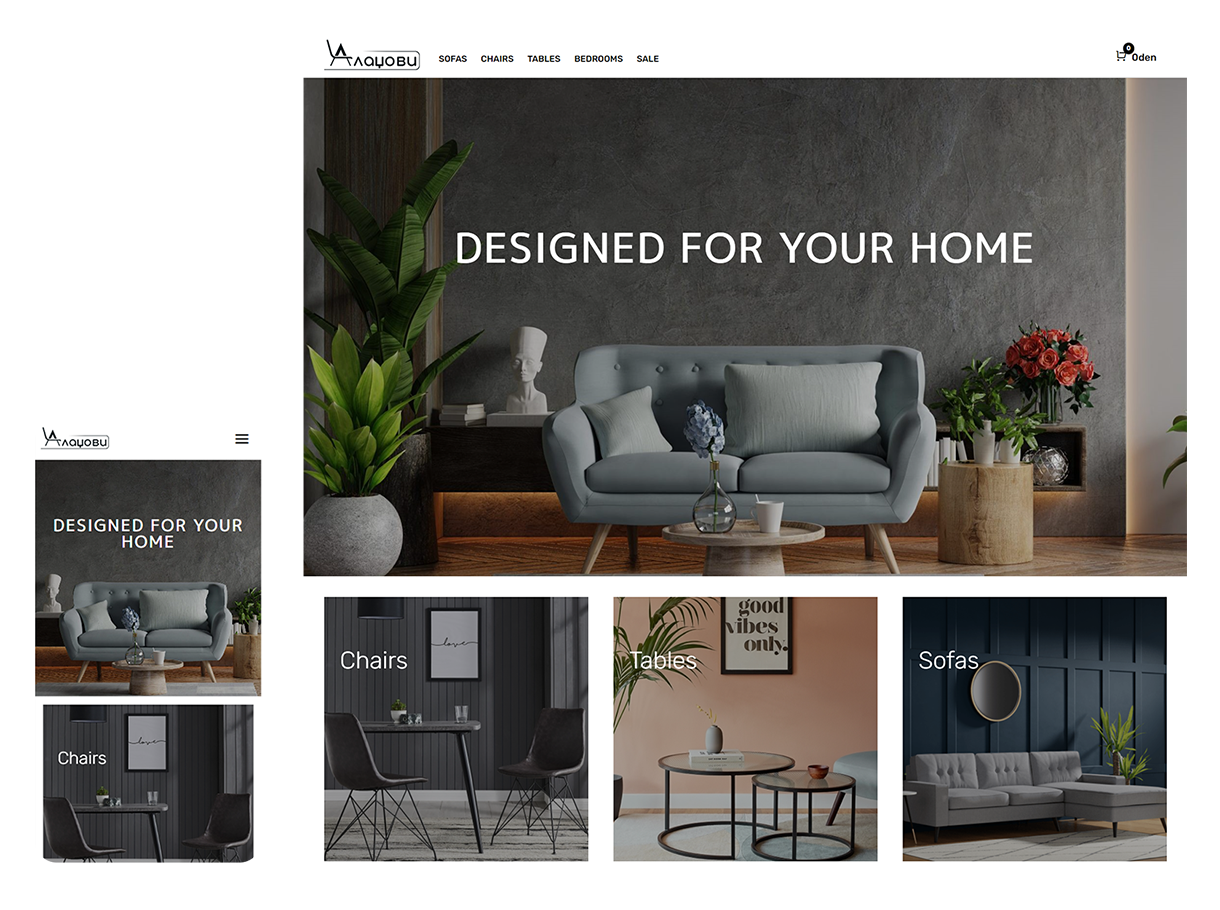 Background
For over three decades, Aladzovi has been a stalwart presence in the furniture market. While having successfully navigated the industry, the brand operated exclusively through social media profiles, lacking an online store. Seeking to elevate their digital presence, Aladzovi entrusted us with the task of building an online store that would echo their rich history and showcase their diverse range of products, including sofas, chairs, tables, and bedrooms.
Strategic Approach
With a seasoned reputation at stake, we embarked on the journey of transforming Aladzovi's digital landscape. Our strategic approach revolved around two core tenets: professional product presentation and intuitive user navigation. We recognized the importance of translating Aladzovi's expertise into an engaging online experience, creating an interface that seamlessly merges aesthetics with functionality.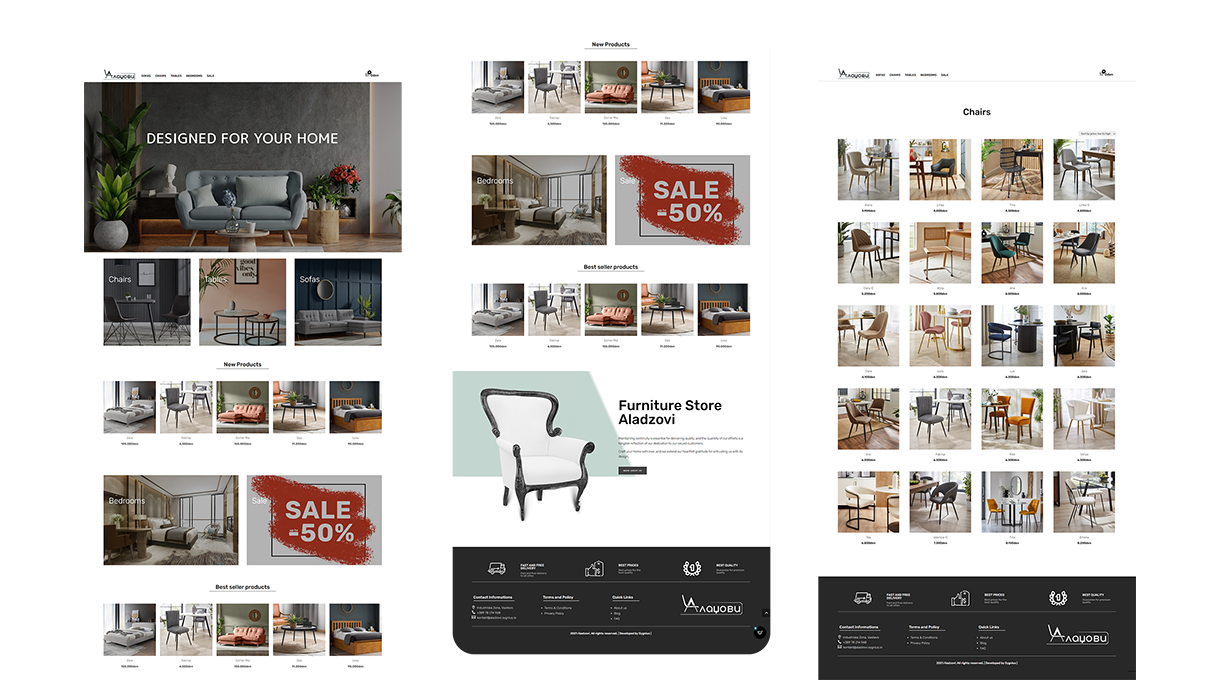 Process
Research and Analysis: We embarked on comprehensive research to understand Aladzovi's brand identity, product diversity, and customer preferences. This foundation enabled us to tailor our approach to meet their specific requirements.
Design Elegance: Armed with insights, we embarked on designing an online store that exuded professionalism and elegance. Our design language was meticulously curated to highlight each product's unique features, emphasizing visual appeal and ergonomic design.
User-Centric Navigation: Crafting a user-friendly interface was paramount. We structured the website with an intuitive navigation system, allowing visitors to seamlessly explore Aladzovi's collection, discover product details, and make informed purchasing decisions.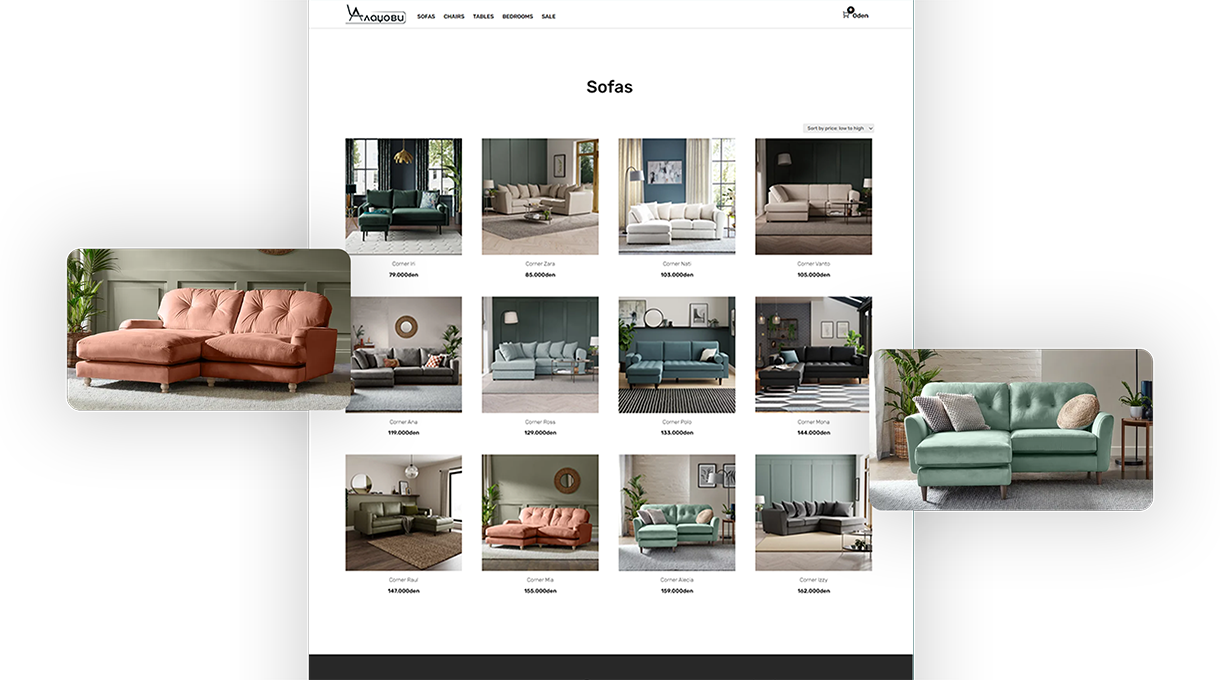 Challenges
Refining Simplicity:  Our central challenge in the Aladzovi project revolved around distilling the essence of the brand into a clean and simple online presentation while ensuring impeccable navigation. The goal was to create a user-friendly platform that allowed visitors to effortlessly explore Aladzovi's extensive product range. Striking the balance between visual elegance and functional ease demanded careful design choices.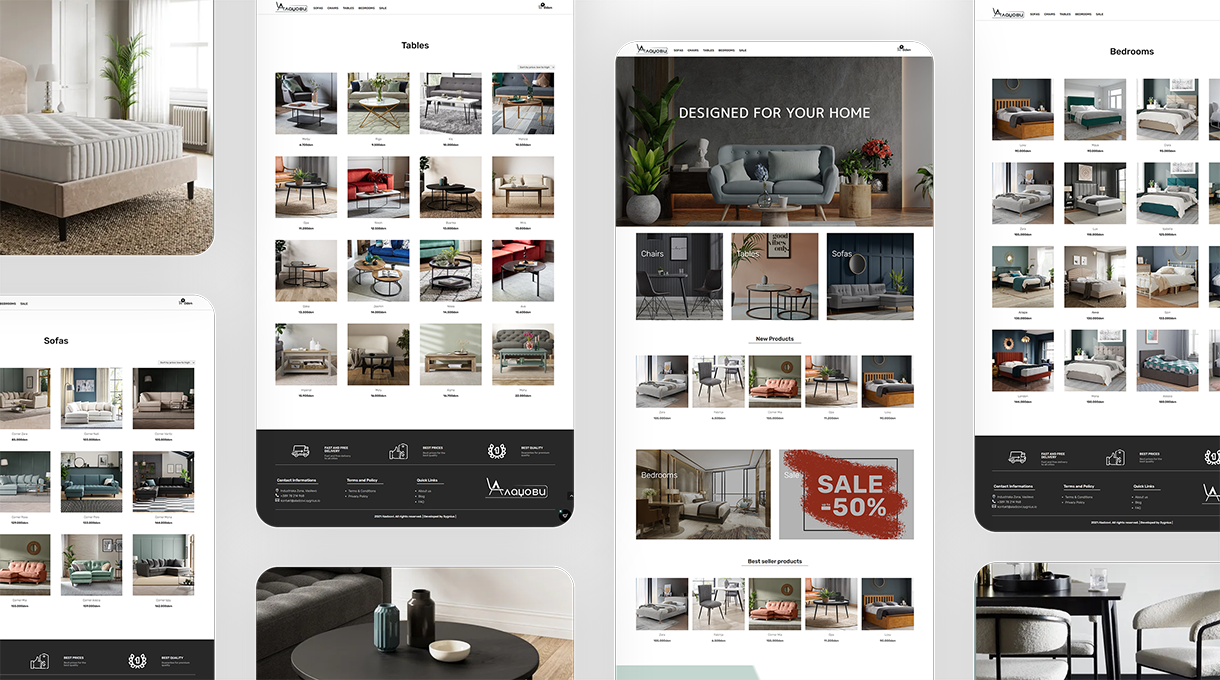 Outcome
The culmination of our efforts manifested in the form of a state-of-the-art online store that exceeded expectations. Aladzovi's brand-new digital presence reverberates with the ethos of quality and craftsmanship that defines their legacy. The website showcases their product variety with poise, providing visitors with an immersive shopping experience.
The ultimate testament to our success lies in Aladzovi's profound satisfaction with their online store. With their digital portal now aligned with their decades-old reputation, Aladzovi's brand radiates not only through their well-crafted furniture but also through their elegant and functional online platform. Our partnership has forged a digital masterpiece, a testament to the harmony of design, functionality, and the art of furniture craftsmanship.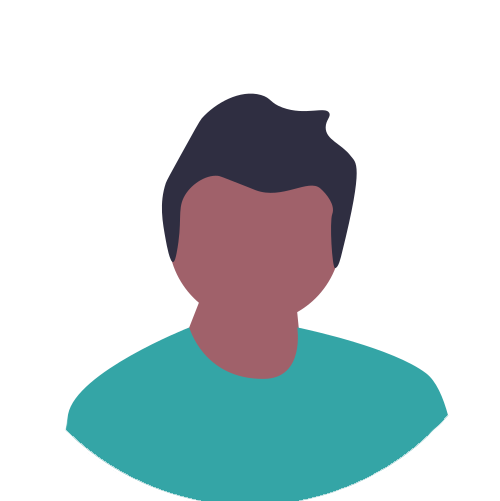 "Sygnius was pivotal in our transition from social media sales to a professional online store for Aladzovi. Their meticulous planning and dedication to our brand's vision were exceptional. They created a seamless and visually appealing online platform that showcases our furniture beautifully. Our online store has been a game-changer, and our customers love it. Sygnius expertise is highly recommended."
Let's Craft Your Brand's Story Today!
Let's Craft Your Brand's Story Today!
Let's Craft Your Brand's Story Today!